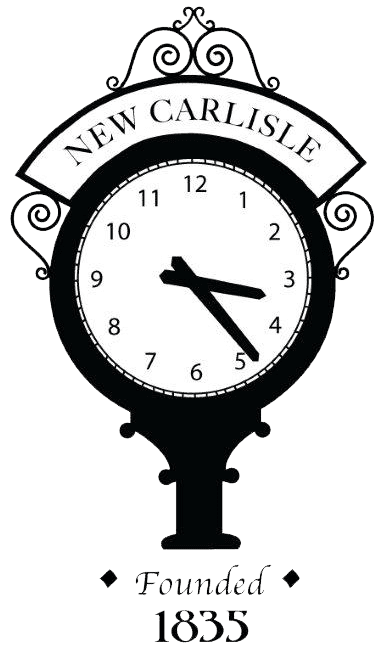 Utility Emergency Call
Robert Hollingsworth, Supervisor
New Carlisle Info
Town Hall
124 E. Michigan Street
New Carlisle, Indiana 46552
Monday – Friday
8:00 am – 4:30 pm
Fax: (574) 654-8876
Additional Info
Please click the link below for an application for utilities:
Water Report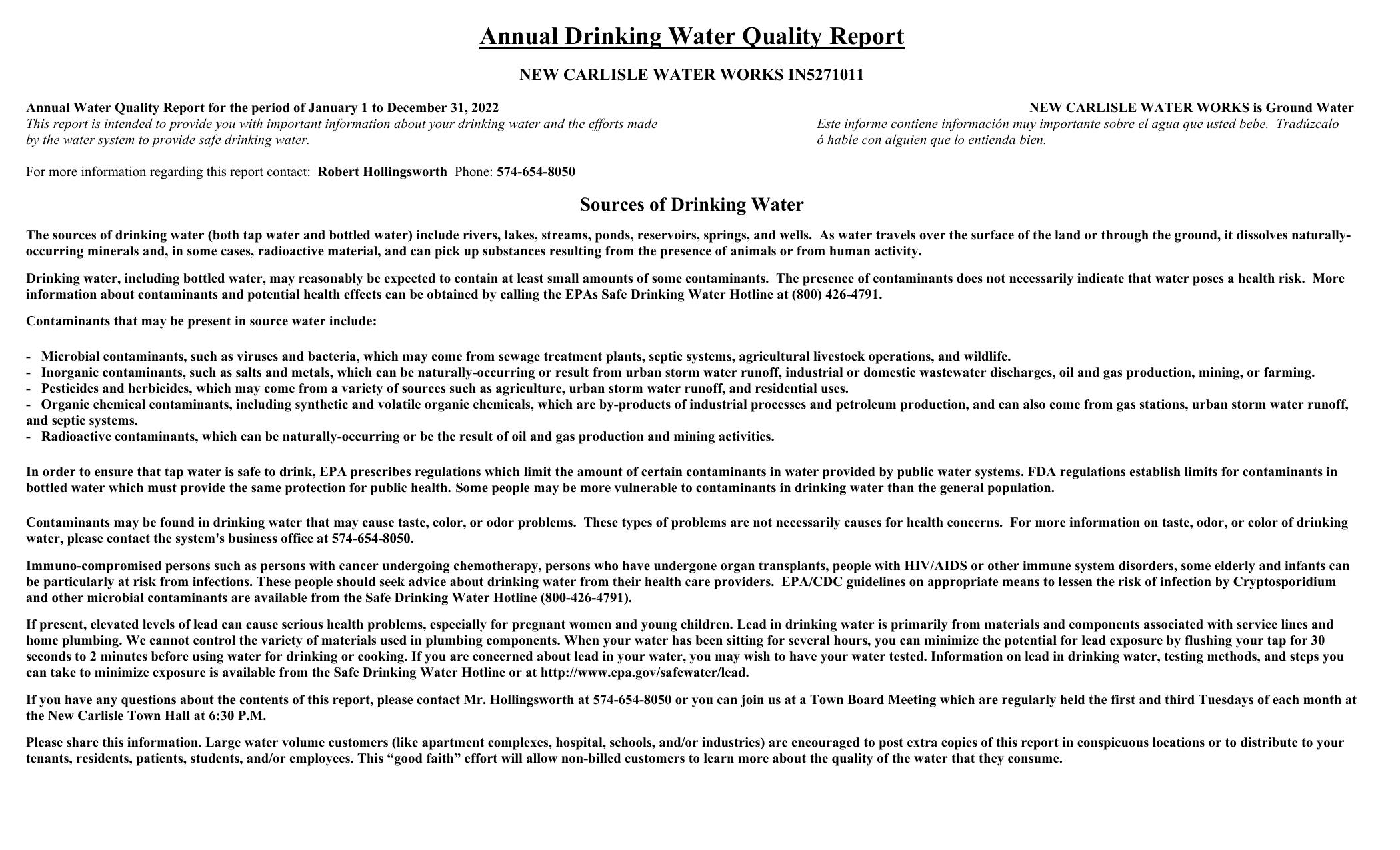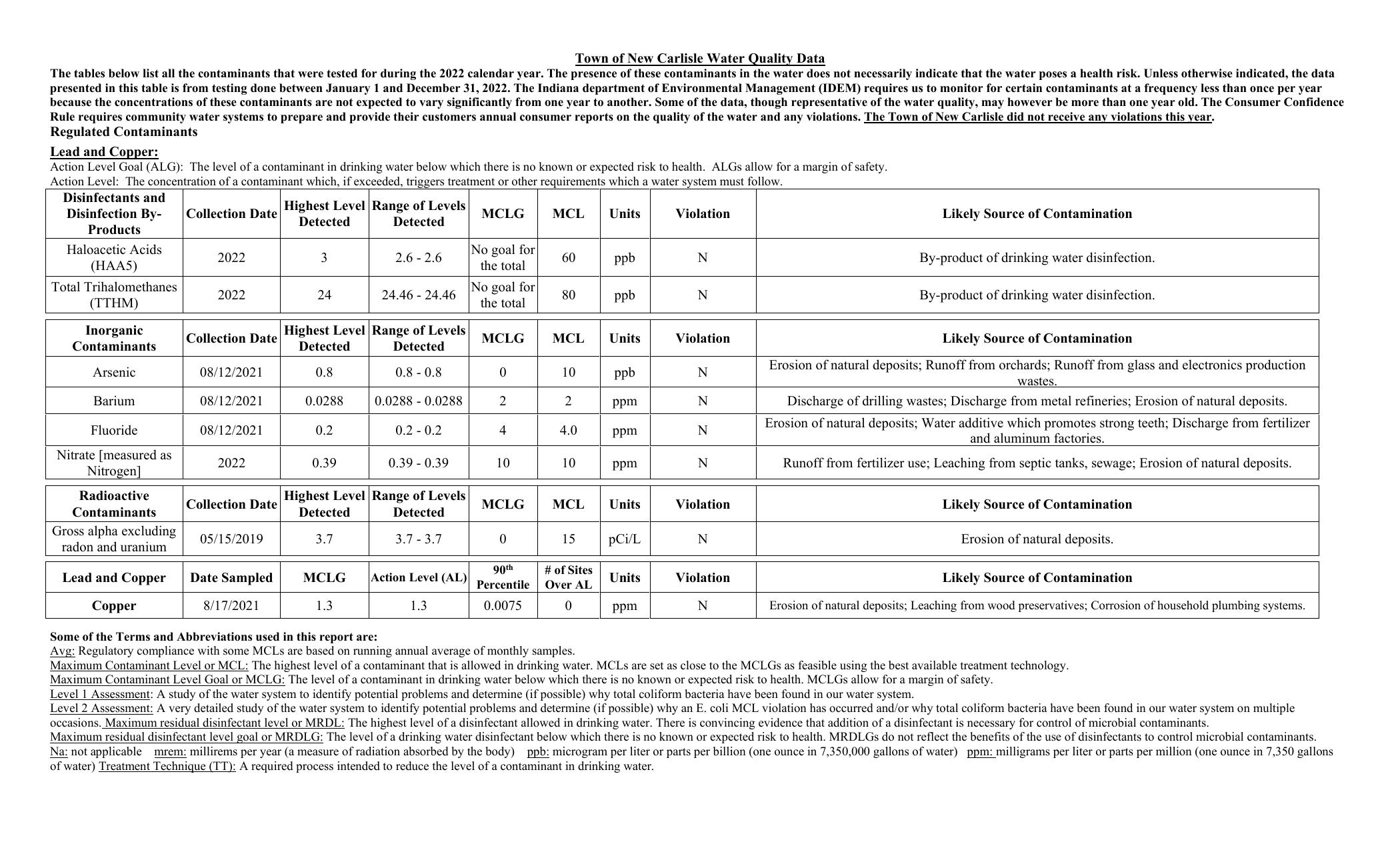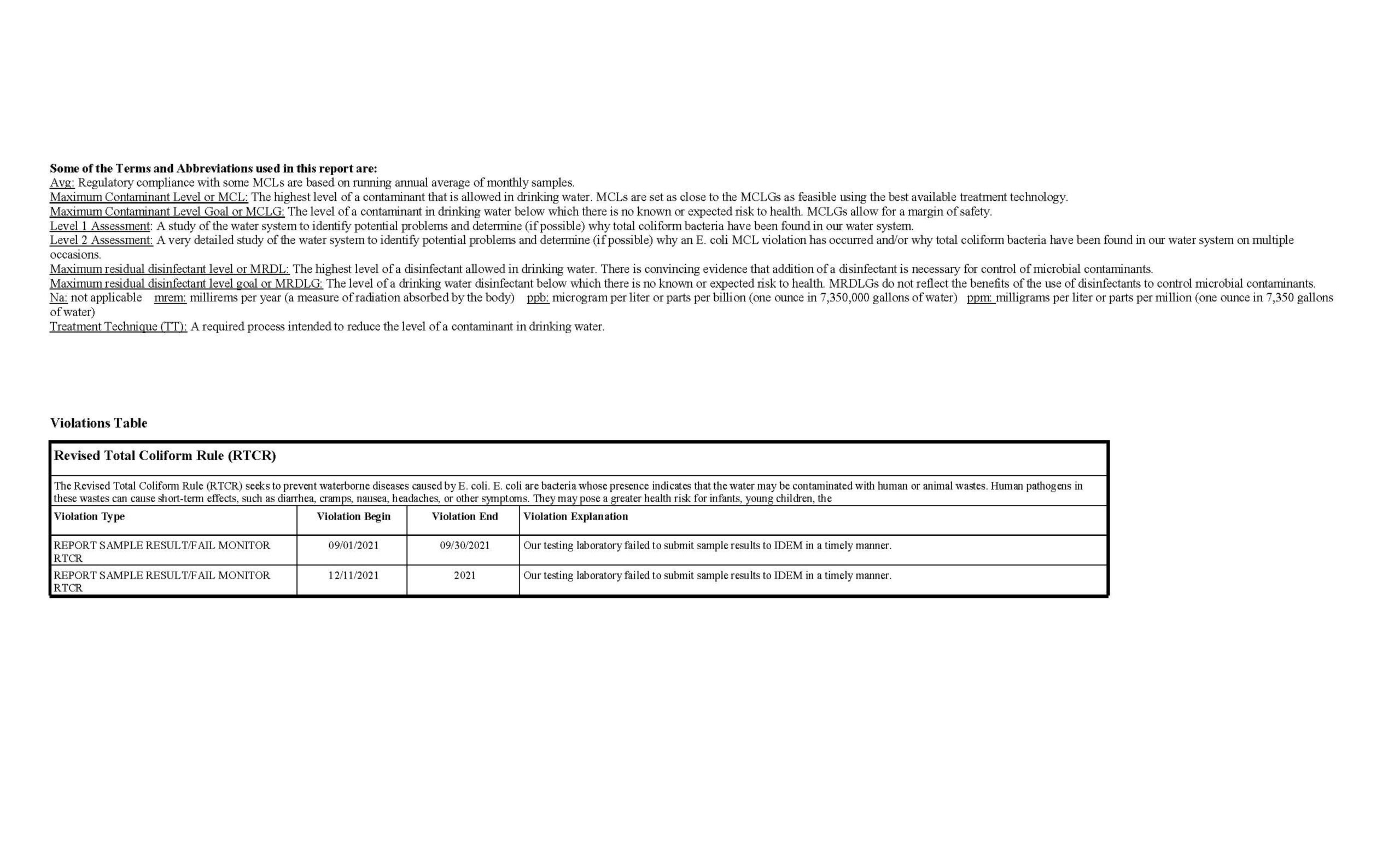 Water Conservation Facts
A garden hose without a shutoff nozzle can pour out 530 gallons of water in an hour.
Repairing a dripping faucet can save up to 30 gallons per day.
A leaking toilet can use as much as 100 gallons a day.
Save up to 1300 gallons per month by installing a new low-flow toilet.
Older washing machines use as much as 56 gallons per load… front loading machines use 20-25 gallons.
Shower water use can be cut by 50 percent by installing low-flow showerheads.
Turn off the water while brushing teeth and save up to 1000 gallons a month.
Rinse fruit and veggies in a bowl of water instead of under running water to save up to 250 gallons per month.
Saving for Tomorrow…
| | | |
| --- | --- | --- |
| ACTIVITY | NON-CONSERVING | CONSERVING |
| Dishwasher | 12 gallons per load | 7 gallons per load |
| Toilet Flushing | 5 gallons per flush | 1.6 gallons per flush |
| Bathing | 36 gallons (full tub) | |
| Laundry | 47 gallons per full load | 27 gallons per full load |
| Brushing Teeth | 4 gallons per minute | 1.5-2.5 gallons per minute |
| Washing hands | 4 gallons per minute | 1.5-2.5 gallons per minute |
| Shower | 4 gallons per minute | 2.5 gallons per minute |
§ 51.05  SPRINKLING RATES.
In order that single family domestic and residential users of sewage services shall not be penalized for the sprinkling of lawns during the months of June, July, and August of each year, the billing for sewage services for said user shall be based on water usage for the immediately preceding months of January, February and March. In the event the water usage for said previous period shall be less than the water usage for the summer months, then the billing shall be based upon the usage for the January, February and March period prior to the summer billing period being billed. In the event the water usage for the January, February and March period prior to the summer billing is greater than the water usage for said summer period, then the billing for sewage services shall be computed on the actual water used in the period for which the sewage service is being rendered. Said sprinkling rate shall not apply to any premises which are partially or wholly used for commercial or industrial purposes. In the event a portion of such premises shall be used for commercial or industrial purposes, the owner shall have the privilege of separating the water service so that the residential portion of the premises is served through a separate water meter, and in such case, the water usage as registered by the water meter serving such portion of the premises used for residential purposes would qualify under the sprinkling rate.
(1992 Code, § 9-5)  (Ord. 750, § 4(f), passed 1-10-1990; Am. Ord. 1310, passed 6-11-2015)