Welcome to New Carlisle, Indiana!
Monday, April 24, 2017
County Line Railroad Crossing Update
Due to concerns expressed regarding the delayed emergency services response times that could be experienced and the limited access to town during the viaduct phase of INDOT's project, Norfolk Southern has postponed the closing of the County Line Road crossing until later this summer. A big thank you to Tony Kaser of Rieth-Riley, Gregg Kowalski of INDOT, and to Norfolk Southern for all of their work to help us resolve this issue.
Additional Closure Information

Tulip Road from Edison Road to US 20 will be closed to all traffic starting Monday, 04/24/2017 at 08:00am EST.  Norfolk Southern will be closing Tulip Rd at the railroad crossing to resurface and pave the crossing. They anticipate re-opening Tulip Road by the end of business on Friday 04/28/2017.
U.S. 20 Closure in New Carlisle to Restore Railroad Underpass


Crews will close a section on U.S. 20 for thirty days in New Carlisle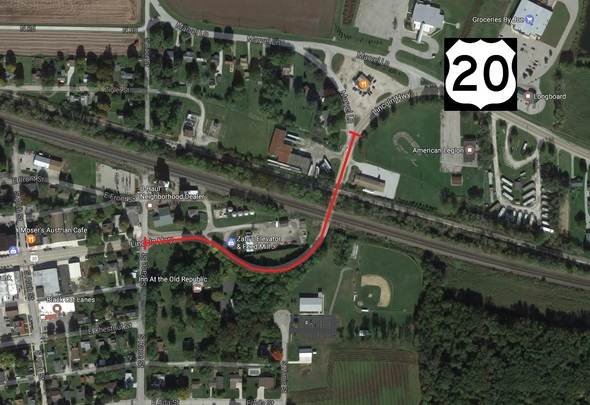 The Indiana Department of Transportation (INDOT) is alerting drivers to the closure of U.S. 20, between Marvel Lane and S. Race Street in New Carlisle Monday, May 1 through the beginning of June. Crews will close this section of U.S. 20 for thirty days to repair and restore the road under the railroad viaduct.

During the project, U.S. 20 will be closed to all through traffic at this location. State road detours must be along state-maintained roadways only. Drivers traveling west on U.S. 20 will be detoured south on U.S. 31, west on State Road 2 and back to U.S. 20. Drivers traveling east on U.S. 20 will be detoured east on State Road 2, north on U.S. 31and back to U.S. 20. (See map)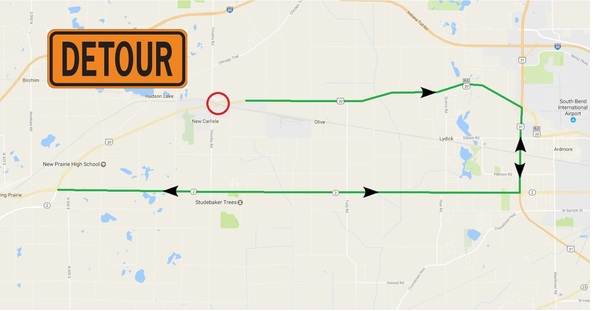 Drivers can monitor road closures and traffic alerts at any time via the INDOT Northwest District http://www.trafficwise.in.gov for INDOT's TrafficWise Traveler Information Service.